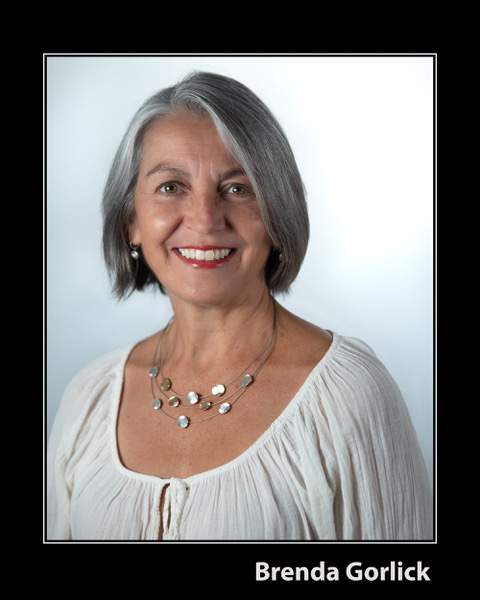 BRENDA GORLICK BIO
DIRECTOR/CHOREOGRAPHER/PERFORMER/INSTRUCTOR
Brenda Gorlick has been involved in the Performing Arts world for over 45 years in many aspects of the business. As a performer, she has acted, sung and danced her way across Canada, the U.S. and parts of Europe including Canada's Royal Winnipeg Ballet, the acclaimed Stratford Festival and the Banff Centre of Fine Arts. She received a Women of Distinction Award for Arts and Culture in 2015 and was named to the Wall of Fame at Rainbow Stage in 2014.
Brenda serves as Associate Artistic director for Winnipeg Studio Theatre – a cutting edge professional musical theatre company which has produced hit shows such as Spring Awakening, Spelling Bee and the western Canadian premiere of School of Rock. She helms the youth StudioWorks Academy and StudioWorks Players programs – the training wing for emerging artists who wish to excel in "triple threat" technique. The troupes have performed at numerous events including the Canada Games 2017, WSO's Adventures in Music series and Disneyland USA.
Ms. Gorlick had the great challenge of creating the 2018 Arctic Winter Games Gala in NWT and served as the Performer Liaison for 2017 Canada Summer Games in Winnipeg – a mere 20 years after she created the Opening/Closing Ceremonies in Brandon, Manitoba. In 1999 she was the head choreographer for the Ceremonies of the Pan Am Games, the biggest choreographic event Winnipeg has ever seen.
Ms Gorlick has worked as director/choreographer on numerous commercial projects including WAG's Olympus Project, the Grey Cup Gala 2015, SMD Foundation Galas, Culture Days Manitoba Flash Mobs, Manitoba Hydro's Festival of Lights Parades, the Canadian Artistic Gymnastic Championships Gala and the Forks production for Queen Elizabeth II's Royal Visit.
She has been involved in over 250 productions including every theatre in Winnipeg over the past 45 years. Selected credits include: Hamlet starring Keanu Reeves (Manitoba Theatre Centre), Strike! the Musical – World Premiere (Danny Schur Productions), A Year with Frog and Toad (Manitoba Theatre for Young People), Funny Girl (Winnipeg Jewish Theatre), die Fledermaus (Manitoba Opera Association), Le Train (Cercle Molière) and Altar Boyz & Spring Awakening (Winnipeg Studio Theatre/Prairie Theatre Exchange).
Ms. Gorlick's selected stage appearances include Rainbow Stage's Cinderella, Morticia in Dry Cold Production's hit – The Addams Family, the epic Les Misérables and hysterical Sister Act, Wizard of Oz in the coveted role of Wicked Witch of the West, Jennyanydots/Gumbie in Cats and her all-time favourite: Anita in the Banff Centre's West Side Story.
In film, Ms. Gorlick has been featured in several Hallmark pictures including the principal role of Margot opposite Danica McKellar in Love in Design and Christmas at the Plaza, the indie short "If It Ain't Got" and the soon to be released Mr. Catcher. She acted as Assistant Dance Crew Liaison for Miramax Productions feature flick: Shall We Dance starring Richard Gere and Jennifer Lopez, and is the choreographer for the upcoming feature film – Seance.
As an Artist in the Schools, Brenda has created projects throughout the province for over 20 years. She is the former Manitoba rep. for the DTRC (Dancer Transition Resource Centre) and is the co-chair for the The Evies- Winnipeg Theatre Awards. Brenda is a guest professor in dance and musical theatre for both the Universities of Winnipeg and Manitoba. Last but certainly not least she is "mom" to two boys – Jordie and Taj and life-partner to Victor.
View Brenda's choreographer CV here